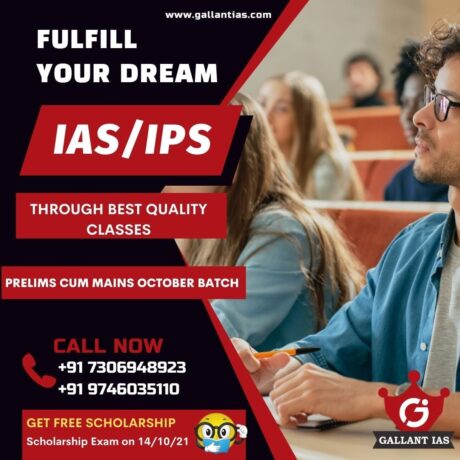 Are you seriously dreaming to become an IAS IPS Officer?
Are you looking for the best online coaching for UPSC IAS exam preparation in Kerala?
Then Read this article
To start with, the first and most important thing every beginner aspirant must know is the pattern of this exam or the demand of this exam.
What is UPSC?
Union public service commission is India's central recruiting agency responsible for examinations and appointments to Group A and Group B of central services.
UPSC conducts various exams throughout the year at various levels and for various departments but the most prestigious of those is the civil services exam that is conducted every year in three phases for the post of IAS, IPS, IRS, IFS, Indian Forest Services and many others.
It is the most sought after exam among today's youth. Right approach, accurate guidance & correct planning can make an aspirant get through the IAS exam with flying colours in the very first attempt.
It is very important for every new aspirant to have a crystal idea about the UPSC IAS exam pattern and demand. It will help her/him decide his complete strategy for the coming years of preparation.
UPSC IAS EXAM PATTERN
UPSC IAS exam is held in three stages. The three stages of the Civil Services Exam (IAS Exam) are:
STAGE 1 PRELIMINARY EXAMINATION
Usually, preliminary exam is conducted in June every year and It consists of two papers which are General Studies and CSAT .
Each paper carries 200 marks.
The duration of each exam is 2 hours.
The language offered for the exam is English & Hindi. One has to score above the cut off to clear both papers and to be eligible for mains Exam.
STAGE 2 MAINS
The main exam is of 9 subjective exams of total 1750 marks with 3 hours duration each.
Paper 1- Indian Language
Paper 2- English
Paper 3- Essay
Paper 4- General Studies- 1
Paper 5- General Studies- 2
Paper 6- General Studies- 3
Paper 7- General Studies -4
Paper 8- Optional Paper 1
Paper 9- Optional Paper 2
STAGE 3 INTERVIEW
The final stage is Personal Interview. It is held in in New Delhi. The Union Public Services Commission (UPSC) will be conducting the personality tests for the candidates who qualify in the Civil Services Examination (CSE) two stages – Preliminary and Mains. The qualified candidates will be called for the interview round that lasts for about 30 minutes.
ELIGIBILITY FOR UPSC EXAM
He/ She should be graduate or in the final year of graduation and citizen of India.
The candidate should be minimum 21 years and maximum 32 years (in case of general category), 35 years ( OBC) and 37 years ( in case of SC, ST, PwD).
THE NUMBER OF ATTEMPTS
The number of attempts for general category is 6, for OBC & PwD is 9, and for others SC, ST are unlimited.
So what to do and how to do after 12th?
You should read Current affairs daily keep yourself updated with the current happening in the country as well outside the country. And it would be better if you get enrolled in a graduation course that involves subjects in UPSC preparation.
While planning your graduation please keep the UPSC syllabus in mind so that you can master these subjects well.
Start focusing on History, Economics, Geography, Polity Public administration, and basic maths.
Know the IAS exam pattern and make a study plan.
Be well versed with the syllabus and start taking notes.
What does Gallant IAS offer with online foundation course?
100 + 100 hours of Foundation Course lectures aimed at building a strong base in every subject for IAS EXAM.
This course is taught by the most reliable, experienced, subject experts. You also get personal attention from the mentors in case of difficulty.
24 x 7 availability of best quality Class video lectures.
You can watch from the comfort of any of your devices.
It includes specialized & Digitized Classes focused on building concept clarity in every topics.
Technological support and Feedback is provided by the faculty and mentors.
You can choose to learn according to your time and place.
This course is available at Super Affordable fee structure.
Regular tests are conducted to improve accuracy and time management.
For more details, contact us 9746035110, 7306948923