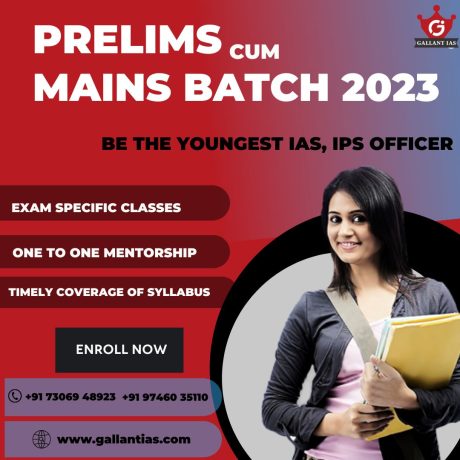 online coaching for upsc
A career in Civil service is the dream of many.Now GALLANT IAS  is providing online UPSC coaching. It is not a destination but a lifelong journey. It is a daunting journey, filled with challenges. It is a mind-set. A way of life. An opportunity to be a humble servant of our great country.It is our endeavour to prepare you for what lies ahead.
Gallant IAS was started in 2019, and as a Civil service coaching institute, we are committed and specially focused on those IAS|IPS|IFS aspirants, who find it difficult to clear UPSC CSE due to lack of effective guidance or due to unaffordable economic conditions.
We, at Gallant IAS, have decided to support such aspirants to fulfil their IASIPS dream by providing the best quality coaching for UPSC Online and offline and individual mentorship at an affordable fee and provide all possible guidance until they clear the Exam. Our Civil service coaching in Trivandrum, Kerala is both economical and effective.
Our study material and classes for UPSC Coaching have been carefully curated and updated keeping in mind the Civil service exam 2022-2023 both Online coaching and offline. The Civil service exam syllabus can seem overwhelming and difficult to master. But with us on your side, we promise to make it as simple and effective as possible. Our mentors can accurately gauge the teaching methodology and approach that will benefit each aspirant and mentors them accordingly. We provide one of the best offline & online civil service coaching in Trivandrum.
We are young and powerful
Gallant IAS was established in 2019 to cater to the needs of Civil Service aspirants in Kerala. In the very short time that we have been in operation, we have become a very successful & one of the best IAS coaching in Trivandrum, Kerala
Our faculty has gained great appreciation from one and all and they continue to be the lifeblood of Gallant IAS.
We are currently offering the following 11 courses.
Course duration is one year. Our batches start in the month of May,June and October in every year.
https://www.instagram.com/gallantias/