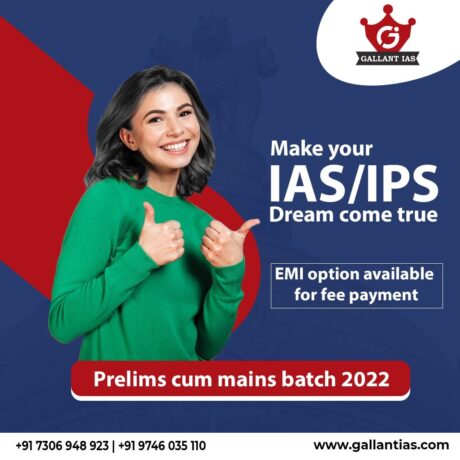 If I have the belief that I can do it, I shall surely acquire the capacity to do it even if I may not have it at the beginning. __ MAHATMA GANDHI
Every year the Government of India celebrates Civil Service Day on 21stApril. In this occasion Prime Minister give award to the best person who has an excellence in Public Administration to public service and excellence in work. There are varieties of roles for a civil servant, like international forum, development activities, public administration, disaster management and development of marginalized people etc. For civil service applicants it will be a dream job of their career. For the fulfillment of their dream need great deal of hard working, dedication and sacrifices. They have to face new challenges every day.
In our country, the duties of implementation of development and other government policies rest with the civil servant. Therefore, the strategy for civil service preparation will be more important. In fact, several candidates may be taking 6- 7 years for preparing civil service examination. Fixing a target, focus of study and good guidance will make the way very easy to crack the examination. Union Public Service Commission may conduct the preliminary examination probably on May or June every year. And the main exam will conduct on the basis of preliminary examination.
Eligibility
| | |
| --- | --- |
| Educational Qualification | Applicant should be graduate or in the final year of graduation and citizen of India |
| | | | |
| --- | --- | --- | --- |
| Category | Minimum Age | Maximum Age | Number of Attempt |
| General | 21 | 32 | 6 |
| SC & ST | 21 | 37 | No limit |
| OBC | 21 | 35 | 9 |
Civil Service Examination Consists Three Phases:
Phase 1: Civil Service Preliminary Examination (Objective Type)
Phase 2: Civil Service Mains Examination (Written)
Phase 3: Interview (Personality Test)
Civil Service Preliminary Examination
The Civil Service Preliminary Exam will be conducted in two phases. The first phase will be General Studies Paper I and the second phase will be CSAT Paper II, and the paper I dealing with General Awareness and the paper II is dealing with Quantitative Aptitude and Reasoning Verbal Ability etc.
The second phase selection is based on the first paper evaluation. The second paper considered as a qualifying paper. Preliminary examinations will be held in Paper One in the morning and Paper II in the afternoon and also, there are negative marks for each wrong answer.
Prelims Marking Scheme
             Papers

Number of   Questions

                   Marks

     Duration

Total
Correct Answer
Incorrect Answer
General Studies Paper I
100
200
2
-0.66
2 hours
CSAT  Paper II
80
200
2.5
-0.83
2 hours
Civil Service Mains Examination
Selection to the Main Examination is based on the Civil Service Prelims Examination. At this stage you need to prove your ability in nine subjects. This stage consists of two qualifying Papers(1 & 2), two optional papers and four general papers.
Choose the optional subject according to the subject of interest and degree level. Special attention should be paid to the selection as optional subjects play an important role in determining the success rate. The following are the nine subjects and marks obtained for each paper.
PAPERS
SUBJUCTS
MARK
Paper  1
Indian language
300
Paper  2
English
300
Paper  3
Essay
250
Paper  4
General studies    I
250
Paper  5
General studies   II
250
Paper  6
General studies   III
250
Paper  7
General studies   IV
250
Paper8
Optional subject   I
250
Paper9
Optional subject   II
250
Total
1750
 Interview
The interview is a personality test. Those who qualifying the main examination will be eligible for the personality test which conducted in New Delhi.
How to Prepare?
Indian Civil Service Examination is one of the toughest examinations of India. It is covered three stages of examination and preparation.  Patience, dedication and perseverance are the key tool for the preparation strategy.
The competitive spirit, time management, planning and confidence are essential for appearing UPSC examination.
There will be around one lakh candidates may apply for UPSC examination per year. But only some people can achieve the goal. That should be based on their hard work, effort, passion and such qualities.
Every candidate should read and understand the syllabus thoroughly before doing preparation. The learning of syllabus will help you to make a clear study plan. The preparation strategy should be based on your educational background and interest.
So, firstly you should realize your present standpoint. For that purpose, you can check the previous question papers which will give you the ideas that how could start your preparation.
Every preparation will be starting from the basic NCRT books like History, Geography, Polity, Economics etc., which will give you more confidence and making foundation for your further learning and standard book references.
At the same time current affairs learning should be keep a side. This will be a strong path way to qualifying preliminary exam and mains examination. Preliminary exam will be conducting in two phases, morning and afternoon sessions.  The above mentioned strategy will help you for the morning session only. And afternoon session preferred Civil service aptitude test.  Here also we need a time bounding preparation strategy.
Comprehension, general mental ability, decision making and problem solving, logical reasoning & analytical ability and date interpretation and basic numeracy will evaluate in this session.
Therefore, candidate should be applied proper planning and practices for qualifying this paper. Otherwise that will cause to elimination. So, in this phase candidate should give equal important to both general studies paper I & CSAT paper II.
The crucial phase of Civil Service journey is the mains examination. It will decide your rank. So here need a good smart Woking strategy.  Improving your writing practices is the only way to overcome that phase.
Practicing of writing (daily) will improve your confidence and you can perform time bounded. You can practice previous question papers in the answer writing workshop. During this stage you should write compulsorily language paper I.
For instance, if you are confident in Malayalam, you can choose it. It purely depends on the will of candidates. Paper 2 is a compulsory English paper. Both papers are qualifying papers.  There has one essay paper and four General studies papers which will carry different syllabus clearly mentioned by UPSC examination.
Other important paper is the optional paper. The exam conducted in two sessions – optional paper 1 and optional paper 2. Optional paper is a significant one to determine your final rank.
So, the choice of option is more credential. For securing good marks you can take good guidance and coaching for your optional subjects. The candidate can choose the optional subject based on their interest and they can be taken their graduate level subject or not.
Revision is more important than anything in the preparation manual. Do the revision simultaneously and this will help you to strengthen your memory power. So when you are planning to write your study time table you should keep the space vacant for doing revision.
You can do your revision weekly or monthly, which make you stronger. During revision time you may attend maximum mock tests which help you to improve your study and improve your memory.
Interview is a personality test.  Civil service mains qualified candidate will hire to personality tests which will around 30 minutes.  Personality test not a test of Knowledge but it will test your personality and self confidence. During this phase your good communication skill and comprehensive acquisition of knowledge will save the zone very easy.
UPSC already checked your academic skills in the earlier phases, and in this phase you should prove your personality. You should not lose your self confidence even if you are unaware of the answers of the questions asked by the panel. There is an option to say a big "no" here. So, in this phase your quality of behavior is more important to pass the interview.
Every candidate should understand that civil service examination is one of the toughest and time – seeking examinations of India. But, proper planning, time management, strategic way of study, focus and proper guidance will lead you to success.
With this strategy you also need the qualities like sacrifice, hard work, passion, patience, optimistic, self confidence, self- reliance and perseverance.  We can also keep this mantra in our heart "If I have the belief that I can do it, I shall surely acquire the capacity to do it even if I may not have it at the beginning".
Your confidence is your success!
Team GallantIAS